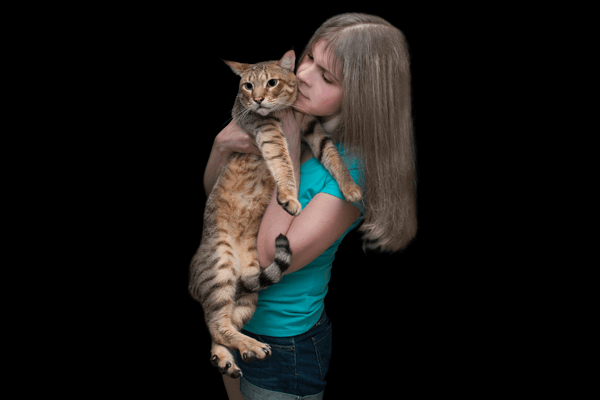 The most frequently asked questions from potential buyers of Chausie kittens are: What does the letter F and the numbers next to it mean? What are the differences between generations from each other? What is the size of Chausie, which generation is larger? What is the price of this or that generation? Let's figure it out.
Chausie F1 is the first, largest and most expensive generation obtained from crossing a wild Jungle cat with an Abyssinian cat. The first hybrid generation of Chausie combines 50% of the genes of … Read more…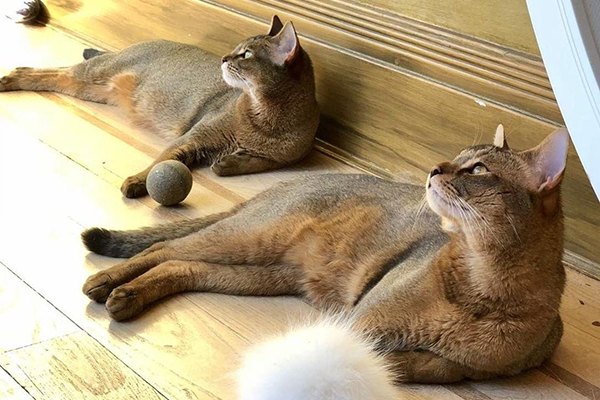 Chausie is an intelligent, active, sociable cat who will find a common language with both humans and other animals living in the house – cats or dogs. Due to the well-developed hunting instincts (in ancient Egypt, their ancestors, jungle cats, were used to hunt game just like dogs), contacts of Chausie with small domestic animals (hamsters, rats, birds) are extremely undesirable and can end in disaster for the latter. These cats do not show aggression towards other family members, they are affectionate, gentle, balanced, reasonable, predictable animals that create no more … Read more…
In the Bengal cat breed today, there is such a situation that too many, even those who have been professionally breeding this breed for several years, are moving in the wrong direction, losing the correct reference point for breeding. Where does the conscious purchase of a Bengal kitten begin? From visiting a cat show. But visiting Russian shows and observing expert assessments that are awarded to Bengal cats will not help beginners navigate the right direction for further breeding. At the exhibition, one can hear the statement "Bengals have no type! The main thing is the rosettes!". … Read more…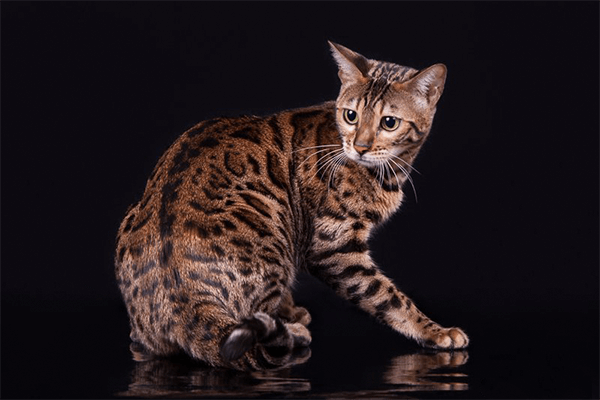 Bengals are a combination of wild appearance and pristine grace with a loving, devoted and truly "doggy" character.
As a rule, Bengal cats do not differ in size from outbred pets, but their wild ancestor left an indelible mark on their appearance. It is not for nothing that Bengal cats are called "domestic leopards" or "mini leopards", and their outdated name is "leopardette". Bengal cats have longer legs than normal cats, while … Read more…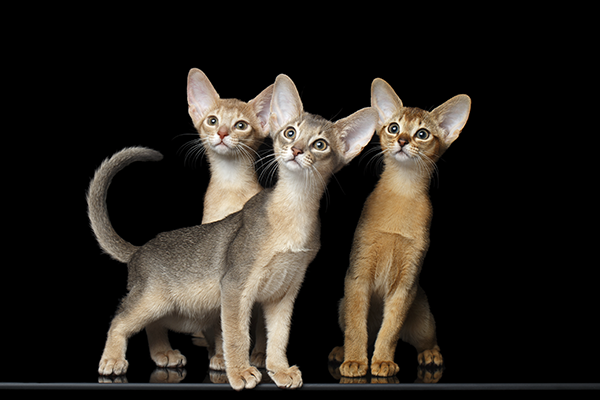 The choice has been made and you have decided to buy an Abyssinian kitten? So you have already decided on the breed. Now you should decide on the choice of color. There are four main types of color of Abyssinian cats – ruddy color (Ruddy), sorrel (Sorrel), blue color (Blue) and pink (Fawn). All these colors are united by the presence of ticking – zonal coloration of each guard hair, which constitutes the background of the pattern on the main warm tone of the coat.
If you buy a ruddy-colored Abyssinian kitten (Ruddy – Aby n), you will … Read more…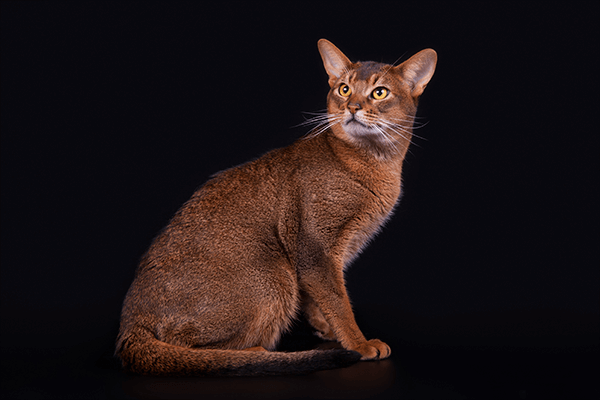 The standard of the Abyssinian breed is established by the TICA, WCF, ICU, FIFe, MFA systems and each of them has its own minor differences in the standard of the Abyssinian breed. By the standards of all systems, the Abyssinian breed is characterized as a royal cat with a regal bearing, a work of art, the embodiment of beauty and harmony.
According to all standards, the body of the Abyssinians is flexible, graceful, of medium length, strong, muscular, but without coarsely expressed muscles, in proportion. Cats are of medium size, cats are larger, cats are more graceful and agile. The standards pay more attention to the proportions and … Read more…